Changing the existing mortgage you have over your property to another bank is the process called "refinancing". A legal practice needs to be involved to do this. We can help no matter where you are placed in New Zealand (and most countries).
The process involved with us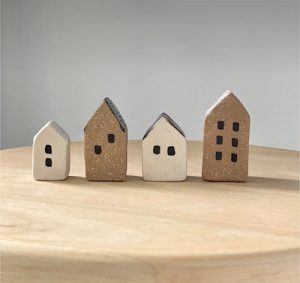 The majority of our clients use a mortgage broker to help obtain the best rate, the right bank that fits with them and their future property goals and to negotiate the best Cash Back (this is money a bank will give you to bank with them*) alternatively, you can have a chat to the bank you would like to move to yourself.
Once you have an agreement with your new bank, you will need to let them know our contact details so loan documents can be sent to us for finalising.
Once received, we will notify your existing bank that you will be moving your lending from them and the date this will happen. Your mortgage will move from your existing bank across to your new bank on the same day (the settlement date) – this date would be a time that was best suited to your existing mortgage repayments and a date that worked for you.
We will need to see you in person or alternatively, you can remotely sign documentation with us.
On the settlement date, we will receive your new mortgage funds into our trust account and pay any money owing on your existing mortgage, depositing the balance left over to your bank account. We take care of everything for you and make it a pretty stress free process!
* Cash Back money goes into your bank account directly from your new bank. It will cover legal fees to complete your refinance and in most circumstances gives you a good balance to keep! However, is however important to note that all banks have specific criteria that stipulate if you sell your property or refinance again within a certain time frame (usually between 3 or 4 years) the bank will require you repay the Cash Back or a proportion of it on a pro-rata basis – this is referred to as Claw Back).
The cost of completing a refinance with Urban Property Law
Our legal fees are as with our other services, competitive and fixed. Refinances with us start from $890.00 inclusive of GST and disbursements. Additional fees can apply in certain situations, (if lending is changing over multiple properties, where a trust or company is the owner, or guarantees are required).
Why refinancing can be a great idea
Refinancing gives you a chance to restructure your mortgage/portfolio to create a stronger cashflow position
If you have been with your existing bank for a long time, you may be outside of the Cash Back Claw Back time period. This means the Cash Back we discussed earlier may not need to be repaid back to the bank – so free money!
It is likely your new bank will match the level of Cash Back Claw Back to move to them.
A different bank may be able to offer you more lending through a higher servicing ability than your existing bank.
Sometimes it's good for a change!
It is also worthwhile to consider
If your current mortgage has a fixed interest period which has not ended, you will be charged break fees on any period that still remains. Your broker or new bank can investigate this for you and discuss a plan as to how best work with this.
If you'd like to talk to us about refinancing your mortgage, please click here or give us a call for a free chat.